THERE is an incredible choice of places to lay down your head in the 'City of Dreams', as Dutch poet Rilke once described Ronda.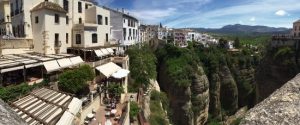 In the heart of the city though few places are as emblematic as the Reina Victoria (www.hoteles-catalonia.com), which was built over 100 years ago by British builders when the train line first arrived here from the coast.
Standing in an enviable spot overlooking the gorge this upmarket hotel is a place to lie back and luxuriate, relax and enjoy the best views in Christendom.
Completely upgraded into a modern four-star hotel by the Catalonia group five years ago, its room are stylish and comfortable and its gardens impressive, counting on fabulous pool and no less than 70 palm trees.
Those looking for a more budget offering should try the central Hotel Morales (www.hotelmorales.es), which sits in the heart of the town, perfect for the shops, and the main transport links.
However, it is out in the Serrania countryside itself that you will be really spoilt for choice.
Close by, check Hotel Arriadh (www.arriadhhotel.com), which counts on some of the best views anywhere in Spain.
Often described as 'zen-like' the clean lines and maximising of light and views is all thanks to the talents of Dutch couple John and Wilfred.
Excellent value, it has an amazingly peaceful garden and a splendid infinity pool.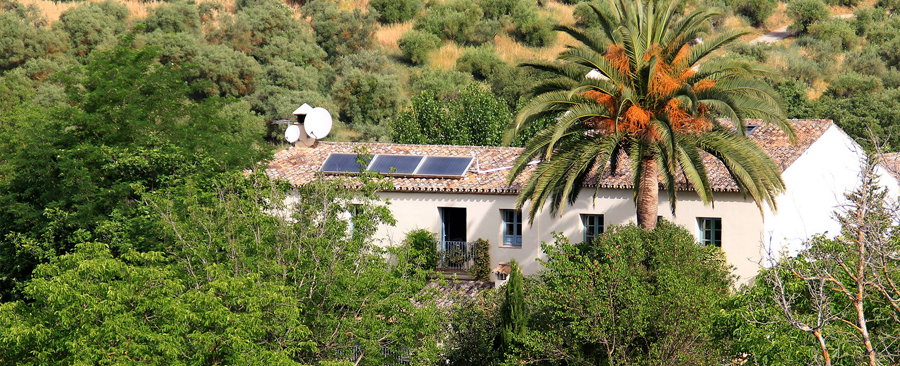 In the same village, and equally stunning is www.alcantarilla.co.uk, a beautifully conserved 18th century farmhouse, with its own tower and Arabic watercourse. The three-bed home can be rented for a minimum of three nights and comes with its own amazing swimming pool and two hectares of grounds.
Also close to Ronda by a meandering river is the charming converted mill Molino del Puente (www.hotelmolinodelpuente.com), basically a restaurant with rooms, thanks to chef Ian Love, who has been producing tip top tucker for decades.
Alongside his wife Elaine Love, this historic spot is very popular with visitors from the coast and, best of all, is well connected, while being very peaceful.
Spreading out into the Serrania there are loads of amazing places to stay.

One of the finest places is Hostal Anon (www.hostalanon.com) over in Jimena, which is a great place for a romantic break.
It's been a classic stopover for travelers for nearly four decades and the rooms have a Spanish rustic feel, while the outside intertwining terraces have a Moorish décor.
Owner Suzanne has lived in Andalucia for over 40 years and the place often comes alive on weekend nights with a very liberal fun feel.
Another amazing spot is Hotel Banu Rabbah (www.hbenarraba.com) in Benarraba, one of the most charming, sleepy authentic villages of Andalucia province.
In the heart of the stunning Genal Valley, this is an ancient Arabic village, built by the Son of Rabbah, whose family must have been prominent in the village's early days.
A large castle stood in the area and can be found nearby at Monte Poron, where a legend seems to cloud its history.
The hotel itself is comfortable and very good value.

Over in Benaojan you should check out Molino del Santo (www.molinodelsanto.com), a classic rural retreat, which has been serving the area for three decades.
Run by Pauline and Andy, the hotel has the knack of keeping guests happy with just the right mix of comfort, good food and character.
Regularly topping Trip Advisor for all of Andalucia, the historic mill sits by a raging stream, that emerges as a spring above the hotel.
Meanwhile, across the border in Cadiz province you will find one of the most amazing towns in Andalucia. Best of all Zahara de la Sierra has a splendid hotel restaurant Al Lago (www.al-lago.es) where Mona and Stefan Crites do a wonderful job feeding and pampering guests.
Content courtesy of